Project Description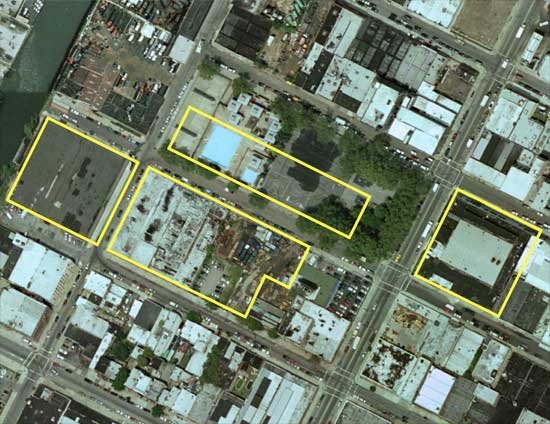 Following are the steps most often required by the New York State Department of Environmental Conservation in the investigation and remediation of a former MGP site.
Remedial Investigation/Feasibility Study
Interim Remedial Measures
Record of Decision (or Decision Document)
Design and Construction
The Fulton Municipal former Manufactured Gas Plant site project is now in the Remedial Investigation phase. The field work for the Remedial Investigation phase began in Summer 2008 with the implementation of a sampling program in the area of the Thomas Green Park.  National Grid is continuing to seek access from owners of the privately owned properties to conduct sampling activities and is implementing sampling as access is granted.
Remedial Investigation Activities Summary:
Based on the findings of the SC investigation, the NYSDEC recommended that a Remedial Investigation was required to determine the full nature and extent of contamination at this site. The NYSDEC indicated that the Remedial Investigation should at a minimum include:
Additional subsurface investigation to accurately define:



a. the location of the holder foundations and any other subsurface MGP structures which may remain at the site.


b. the surface elevation and continuity of the peat and clay layer


c. the extent of coal tar contamination, particularly to the south, at the location of the former MGP plant on the block bounded by Degraw, Nevins, and Sackett streets.


d. Relationship of the tar contamination to the canal and potential for NAPL migration into the Gowanus canal.


e. Impacts to groundwater





Investigation of potential for soil vapor intrusion into buildings on site and in surrounding areas.


Following completion of the RI, a Feasibility Study will be developed to evaluate remedial alternatives to address the contamination.
The Remedial Investigation Work Plan under which the Remedial Investigation will be conducted includes taking surface, sub-surface and deep soil samples and excavating test pits; groundwater sampling; soil vapor sampling; indoor ambient air sampling; measuring hydraulic conductivity; and installation of groundwater monitoring wells. In addition, the Remedial Investigation Report will use data from this sampling to present a Qualitative Human Health Risk Assessment and a Fish and Wildlife Resources Impact Analysis.
 All of this information and analyses will be used to ensure that National Grid and the NYSDEC have a full understanding of the nature and extent of the impacts to the environment of the former MGP operations. This information, in turn, will be used in the development of a Feasibility Study, which is an evaluation of technologies and activities to address the impacts as necessary.